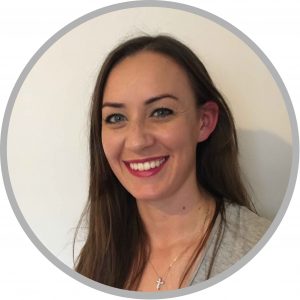 QUALIFICATIONS AND EXPERIENCE:
After 5 years of academic and practical study Amy graduated from the AECC (Anglo-European College of Chiropractic) with a Master's degree in Chiropractic at Merit level. After graduating she moved back home to work where she gained experience in the use of X-Ray diagnostics, spinal and postural analysis.
She was also given the opportunity to attend multiple seminars in order to expand on her education and improve her chiropractic skills.
PASSIONS:
Throughout her time in private practice she has deepened her passion for supporting clients to achieve greater well-being. Whether your goal is to run a marathon or just feel more comfortable at work and home she has had the pleasure of helping clients reach these milestones and look forward to assisting you in improving your well-being.
WHY DID AMY DECIDE TO BECOME A CHIROPRACTOR:
Amy decided to become a chiropractor after her family and herself experienced the tremendous benefits of chiropractic care. Amy had suffered with migraines for over 10 years and saw a dramatic decrease in their intensity and frequency after taking up chiropractic care. Happily it is now rare for her to experience a headache of any kind.
Amy has had the opportunity to work with clients coming from all walks of life including those in the military, high level athlete's, mum's to be, entire families. Everyone from a week old baby to nonagenarians!
WHERE WOULD WE FIND AMY IN HER SPARE TIME:
Amy decided to move back down to the South Coast as she missed the fresh sea air and outdoors lifestyle. When she's not in the practice you will find her running along the beach with her trusty dog Sam, swimming in the sea or out on the trails in the nearby New Forest.