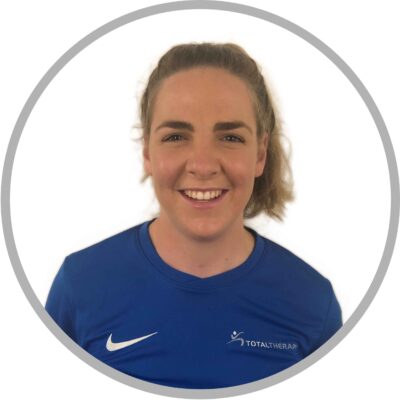 QUALIFICATIONS AND EXPERIENCE:
Katie has recently qualified as a Sports Therapist at Bournemouth University (2020). During her studies she spent two seasons working with the AFC Bournemouth Community Trust teams, including the women's and girls' teams, as well as the Cerebral Palsy team for one year. This included providing clinical and pitch-side treatment to the teams, which was the highlight of her university studies.
PASSIONS:
Katie's passions include helping to provide various hands on treatment techniques to improve patient's movement and minimalize their discomfort, as well as strengthening individuals post injury to return to sport and everyday functional activities.
WHY DID KATIE BECOME A SPORTS THERAPIST?
Katie studied to become a Sports Therapist due to her interest in making a positive impact on the lives of other individuals when in pain or discomfort, especially when recovering from injuries and general aches and pains. The want to be able to reduce the discomfort of others through rehabilitation and massage therapy drove her to study this degree.
WHERE WOULD WE FIND KATIE IN HER SPARE TIME?
Outside of work Katie loves playing and coaching sport, especially lacrosse and tennis, or going to the gym, and socialising with friends!