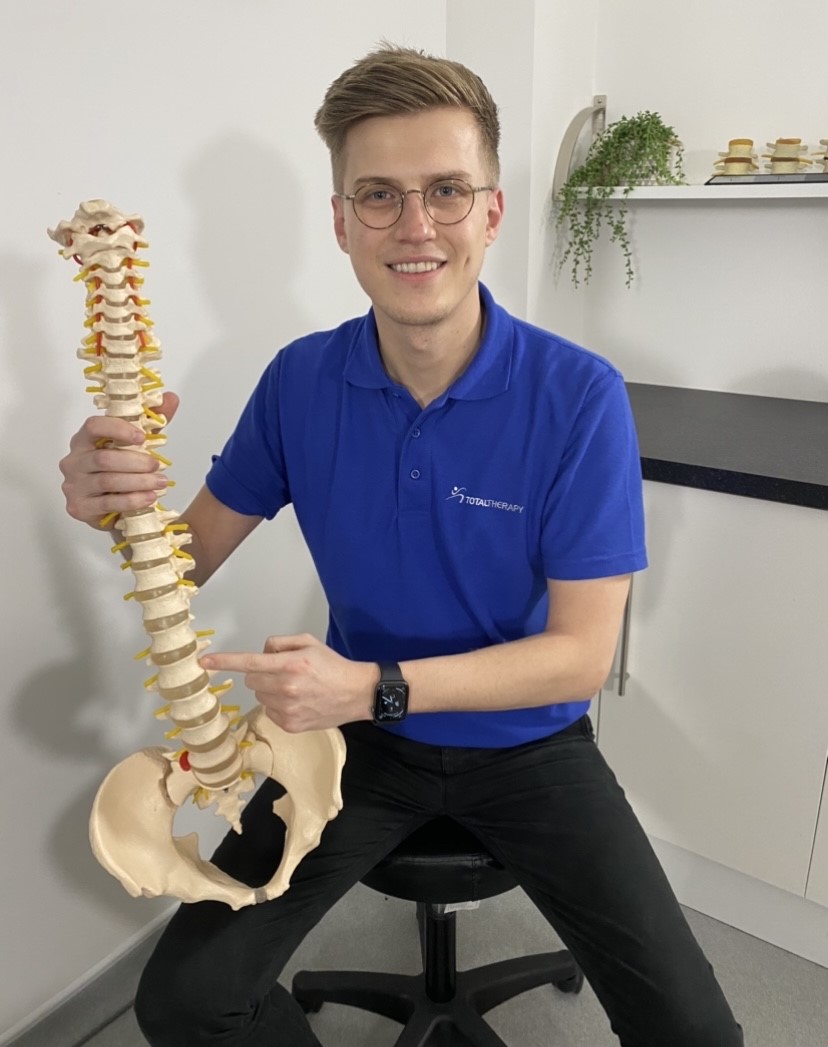 QUALIFICATIONS AND EXPERIENCE:
Liam has recently graduated from the AECC in Bournemouth. His passion for helping people began at an early age when he volunteered at care homes, and for charities which supported vulnerable people within his community. Upon leaving school, Liam studied in Manchester where he attained a degree in Human Biology (BSc Hons) before undertaking his Master of Chiropractic degree. During this time, he has furthered his passion and honed his knowledge of musculoskeletal conditions, all the while learning the best ways to manage said conditions and improve the wellbeing and lives of his patients.
WHY DID LIAM DECIDE TO BECOME A CHIROPRACTOR?
Having been introduced to Chiropractic at an early age by his cousin, Liam has always had a passion for helping people. Alongside his more extreme hobbies, he has competed in swimming, rugby, and athletic competitions since an early age. And he will be the first to admit he is no stranger to accidents and sports-related injuries, many of which were successfully managed by Chiropractors. Having been inspired by the incredible talent and skill of his Chiropractors, Liam felt that it was his time to pay it forwards.
WHERE WOULD YOU FIND LIAM IN HIS SPARE TIME?
My free time is mostly spent outdoors, whether that be spent on the Isle of Portland (climbing the cliffs), in Poole harbour (on a paddleboard), or on our incredible beach (cycling or playing Spikeball). When the weather isn't quite so forgiving, he'll be found spending time with friends, cooking up a storm in the kitchen, at the gym, or reading a book by a fire.