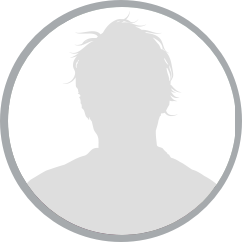 Lukasz is a highly experienced soft tissue therapist.  He always seeks the bigger picture when working with a client, attempting to understand the balance within the body and the symptoms it displays.
QUALIFICATIONS AND EXPERIENCE:
Medical College in 2007 (massage technician)
Anglo-European College of Chiropractic – 2nd year student, Cambridge Rugby Club – Head Therapist, Rugby national team of Poland (men and women division) – Sports Injury Therapist, Organika Budowlani Lodz (volleyball women's team – extra league) – Head Therapist. Parkour community coach and coordinator. Movement Coach, Personal Coach (Motivation and Nutrition)
SKILLS
Postural Analysis, Gait Analysis, Experienced Masseur (Deep Tissue, Sport, Lymphatic, Remedial) Functional Movement Coach, Graston Tool user, Sports Injury Assessment, Sport Injury Rehabilitation, Injury Prevention, Kinesiology Taping, Functional Movement Screening, Lower Back and Neck Pain Management.
PASSIONS
Lukasz is a human movement geek. He is constantly looking for a better understanding of the most advanced creation that walks on earth plane – Us! He strongly believes that proper movement, understanding and inner connection is a key for a healthy and happy life.
Get to know Lukasz! Q&A…
WHY DID YOU BECOME A SPORTS THERAPIST?
I was simply amazed by the possibilities that our body has. From elite gymnast, sprinters, rowers, runners or mountain climbers – we can do it all. It's just the matter of preparation and will to take the first step and choose our path. This pathfrom as far I can remember was amazing for me and very rewarding. I decided to become a better human and help others to achieve the same, whatever their road is.
WHERE WOULD WE FIND YOU IN YOUR SPARE TIME:
In my free time you will find me somewhere around the AECC college, doing research in the vast library or practicing quality movement in the gym with a use of the gymnastic rings, barbell or floor and gravity!