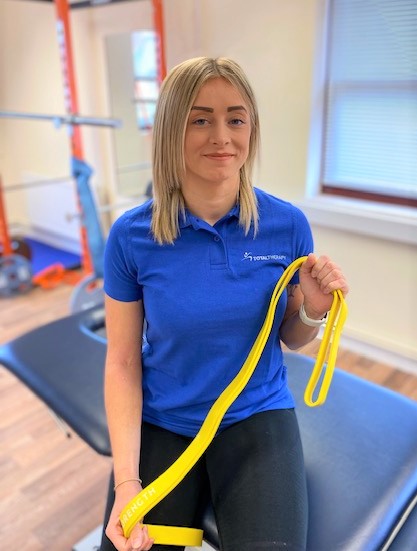 QUALIFICATIONS AND EXPERIENCE:
Nicola is a Sports and Deep tissue massage therapist level 3, soon to be level 4! Nicola has been qualified since 2019 and has gone onto further training and qualified in dry cupping and kinesiology taping. Nicola has been practicing since qualifying in her own practice and in a chiropractic wellness centre. Nicola has treated professional athletes who have competed in GB powerlifting, professional dancers, CrossFit athletes and even a GB dragonboat competitor!
SKILLS:
Postural assessment
Kinesio taping
Deep tissue massage
Injury prevention
Improvement of muscular imbalances
Increasing muscular recovery
PASSIONS:
Since finding her love for powerlifting, Nicola has competed in lots of competitions and even qualifying for a British championships (but couldn't compete due to COVID!). She is very passionate about the human biology and being able to rehabilitate and help people struggling with muscular pain and injury is a real passion. Being able to help aid people gives her a huge buzz and that's why she's so passionate about her work!
WHERE WOULD WE FIND NICOLA IN HER SPARE TIME?
In the gym for sure training for her next competition and becoming a better version of herself. If not, probably somewhere walking her two very cute miniature dachshunds which are her second passion in life.