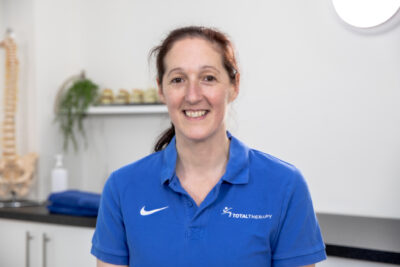 QUALIFICATIONS AND EXPERIENCE:
Sara obtained her Level 4 Diploma in Sports Massage in Cardiff where she ran her own business before recently moving back to Poole.
PASSIONS:
Sara gets a massive sense of achievement when she knows that the Sports Massage she's provided has helped to create positive change in her client's life.
WHY DID SARA BECOME A SPORTS THERAPIST?
Sara is a runner and really enjoys being part of the running community. She decided that she wanted to be able to help her fellow athletes on their journey to achieving their goals so retrained as a Sports Massage Therapist in 2017.
WHERE WOULD WE FIND SARA IN HER SPARE TIME?
When Sara is not in the clinic, she can be found either with her dog, running, hiking or socialising with family and friend.