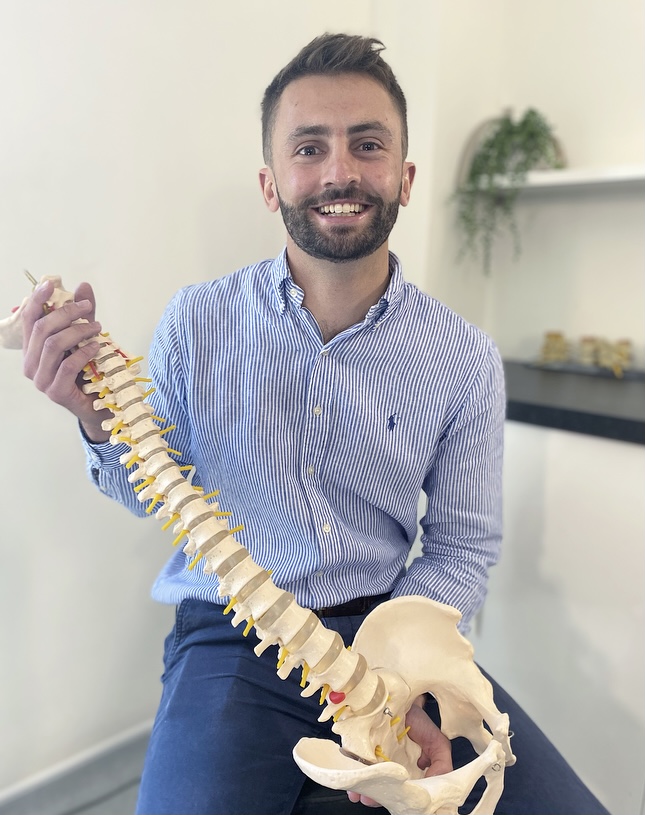 QUALIFICATIONS AND EXPERIENCE:
Tate graduated from the AECC UC with a Master of Chiropractic degree where he spent his final year in the AECC clinic. Having a strong background in sport, extensive knowledge on injury management and injury prevention, Tate has furthered his professional experience through implementing the latest manual therapy and functional rehabilitation evidence into his care, empowering patients to be able to return or progress to their desired levels of activity, whether that be to returning to work, activities and/or sports at their desired levels.
WHY DID TATE DECIDE TO BECOME A CHIROPRACTOR?
After having several sports-related injuries and surgeries, it was chiropractic treatment/management that allowed Tate to not only return to sport but to also perform general daily tasks with great ease, which were otherwise difficult and painful beforehand. Having recognised the impact that this had made for not only his sports but his well-being, he grew greatly enthusiastic to be able to help people in the same way he had been helped and decided to become a chiropractor.
WHERE WOULD YOU FIND TATE IN HIS SPARE TIME?
Tate normally spends his free time being active, whether that's playing golf, going on costal hikes, playing rugby or skiing when he can. However, spending quality time with his friends, family and socialising are also things which Tate values greatly in order to have a good balance in an otherwise very active week.