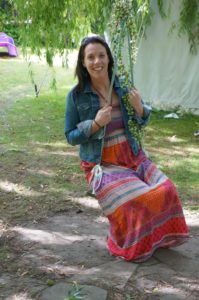 Sarah earned her Masters in Chiropractic from the Anglo European Chiropractic College in 2011. She is registered with the General Chiropractic Council and is a member of the British Chiropractic Association.
Sarah has a strong academic and practical background in healthcare and sports having previously achieved a 2.1 degree from Loughborough University in Physical Education & Sports Science. She followed this by many years working in the ambulance service responding to emergency calls before deciding to retrain as a chiropractor.
Sarah has always been interested in health, posture, exercise and nutrition and loves having the opportunity to combine these interests with helping people achieve their own health goals. She believes in being thorough and uses a range of techniques to help patients of all ages; choosing a treatment plan that is specific to the individual. Techniques used might involve chiropractic manipulation or mobilisation, soft tissue work such as massage and stretching, shockwave therapy and rehabilitation or home exercises.
Outside of work Sarah enjoys the outdoor lifestyle and keeping active. She enjoys surfing, skiing and particularly tennis, having played to county standard in her younger years. She also enjoyed a period of travelling before settling into family life with two young children.
Before joining Lilliput Health Sarah worked in a busy practice in Sussex and enjoys the benefits and wealth of experience that working in a multi-disciplinary practice brings.