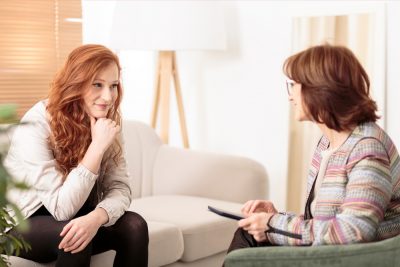 What are life coaching, NLP and hypnotherapy - and how do they work?
If you picture the mind as a highly complex computer, the techniques below are designed to remove any bugs or outdated software, and install a 'success programme' into that computer.
Life coaching...
is all about supporting the client through a process of personal transformation , helping them overcome obstacles and achieve their goals in life, whether these are personal or work related. It involves looking holistically at all areas of the client's life, working with coaching frameworks and models to help the client address barriers, develop a positive growth mindset, set achievable goals, commit to a plan and deliver the results they desire.
Neuro Linguistic Programming...
known as NLP, is a powerful set of varied techniques that help clients become more successful in life by taking control of their thoughts, feelings and behaviour. It works with both the conscious mind and subconscious mind to re-train the brain and replace unhelpful thought patterns (such as self-criticism or fear) with more empowering beliefs and thought processes (such as self-belief). It is highly effective in helping clients to build their confidence, overcome phobias and manage negative emotions such as anxiety, overwhelm, anger and guilt.
Hypnotherapy...
works with the subconscious mind to embed positive affirmations and suggestions that are beneficial to the client, influencing their thoughts, feelings and behaviour positively after the session. It involves inducing the client into a very relaxed state similar to daydreaming (which we call the Alpha brainwave state), in which the subconscious mind is at its most receptive. Hypnotherapy can be highly effective in helping clients to grow their confidence, overcome fears and phobias, manage anxiety, reduce stress and give up bad habits, such as smoking.
The programmes we offer at Lilliput Health will usually involve a combination of life coaching, NLP and hypnotherapy, depending on the individual client profile, needs and preferences.
Issues and problems we address with life coaching, NLP and hypnotherapy
Anxiety
Stress, including work related stress/ poor work-life balance
Low self-esteem
Lack of confidence
Anger issues
Fears and phobias eg fear of flying, fear of public speaking or fear of spiders
Lack of motivation or direction at work or in life more generally
Bad habits eg smoking or nail-biting
Emotional eating
Relationship problems
Stakeholder management issues at work
What can a client expect from a life coaching, NLP or hypnotherapy programme?
The life coach will spend most of the time during the first Discovery session asking lots of questions to enable both them and the client to understand the real problem underpinning the issues the client wants to work on. The coach will then put together a tailored programme to meet the individual client's needs and preferences. A programme will usually include a mix of life coaching, hypnotherapy and NLP, working with both the conscious and subconscious mind.
Clients typically need between 4 and 8 coaching sessions to work through their issues, unless it's a fear or phobia, which will normally be addressed through a single, intensive 3 hour session of coaching, NLP and hypnotherapy combined.
Lilliput Health's Life Coach & NLP Practitioner
Life Coach, Hypnotherapist & NLP Practitioner

Cheryl is a certified Master Life Coach, Master Clinical Hypnotherapist, Master NLP...

Read More