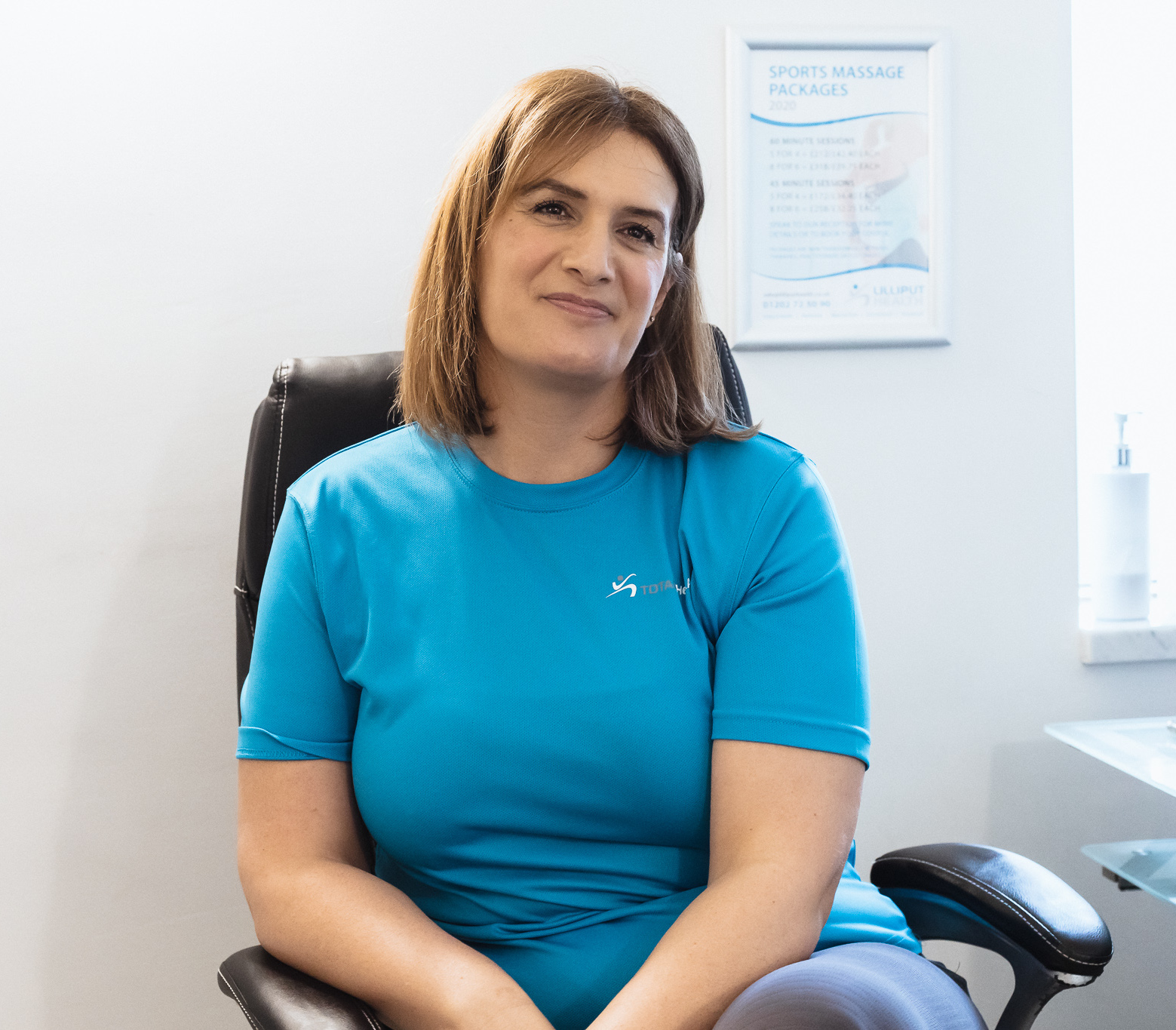 QUALIFICATIONS AND EXPERIENCE:
Sports and remedial massage therapist level 4 Swedish massage therapist level 3 Athletic taping.
Have been qualified since September 2013- worked for the body clinic up until September 2015 then Lilliput Health. Have worked and trained with Lytchett minister rugby club worked on athletes and runners and football players and a world champion powerlifter to name a few.
SKILLS:
Postural assessment – Sports/ remedial injury assessment / Athletic taping/ Deep tissue massage / myofascial release / lengthening and mobilisation of muscles/ joints.
PASSIONS:
My family and my 2 children and my strength training. Within my role I'm passionate about enabling my clients to do the sports and activities and work that they love without pain… or rehabilitating them so they can go back to doing the things they need to and love to do.
Get to know Debbie! Q&A…
WHY DID YOU BECOME A SPORTS MASSAGE THERAPIST?
Throughout my life I have always enjoyed various sports from Tennis and Volleyball to skiing and the Gym and I wanted to be able to help people to do the activities and sports that they love without pain… and to improve their performance, as well as helping people to sometimes just be able to sleep without discomfort.
WHERE WOULD WE FIND YOU IN YOUR SPARE TIME?
In the gym or with my partner and my children or with friends and family.
DID YOU KNOW….
I Have Greek Cypriot heritage on my father's side and lived in Cyprus for over 6 years in my thirties."