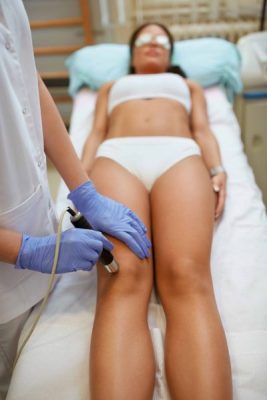 WHAT IS SHOCKWAVE THERAPY?
Extracorporeal Shockwave Therapy (ESWT) is a revolutionary technology that sends shockwaves into the soft tissues of the body creating a healing process.
Shockwave Therapy was originally being used by orthopaedic surgeons, however sporting clinicians are now using the device to cure painful tendonopathies and other orthopaedic indications.
Clinical trials have shown that by using the Swiss Dolor Clast device, can provide patients with an effective alternative to invasive surgery.
The treatment has been developed from the original use of shockwaves in the treatment of kidney stones.
HOW DOES SHOCKWAVE THERAPY WORK?
The Shockwave is delivered to the tissue via a high speed compressed air impulse exerted by the handheld attachment directly onto the skin.
The Shockwave radiates out, penetrating the area of pain and also the surrounding tissues.
The Shockwave Therapy works around the principle of inflicting an acute response to the tissue creating neovascularisation (an increase in new blood vessels). This accelerates the body's natural healing process by increasing cell generation and dissolving calcium deposit.
The treatment itself is entirely non-evasive and is performed as an out-patient. After diagnosis the process normally involves three to four sessions.
WHAT CAN SHOCKWAVE THERAPY TREAT?
Shock wave therapy may treat conditions such as degenerated tendons (Achilles tendonitis), heel pain (plantar fasciitis), tennis elbow (lateral epicondylitis), and certain cases of shoulder impingement.
HOW MUCH DOES SHOCKWAVE THERAPY COST?