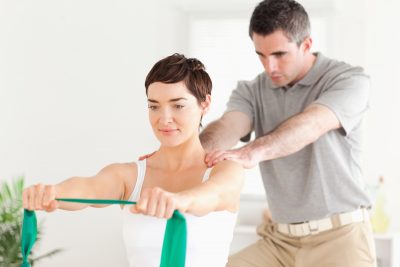 BESPOKE OCCUPATIONAL HEALTH SERVICES
Maintaining a healthy workforce is essential to employers of all sizes. Here at Lilliput Health we provide bespoke occupational health services aimed at reducing sickness absence and can work with both small and large employers alike to facilitate a productive, efficient, physically fit work force.
Our team are experts in managing workplace and general injuries, from initial onset through to complete rehabilitation back to full fitness. We also provide health screening, general medical and psychological services which can run in parallel to the care received by your employee from their GP, ensuring an optimum service and access to care as and when needed in a timely manner.
An effective occupational health service can lead to substantial cost savings in the reduction of absenteeism, by delivering prompt medical advice and treatment to enable a speedier recovery as well as improvements in the productivity of the workforce.
We can provide on-site occupational health case management, as well as clinic based services, depending upon the needs of your business. We also operate stringent clinical governance procedures, delivering optimum, evidence based healthcare.
OTHER SERVICES INCLUDE:
Executive Health Screening
Sickness absence audit, review and management
Risk assessment, and occupational health surveillance
Employment force training, well-being initiatives
Click here to see an overview of the total number of people affected by back pain, the associated costs and various other facts and figures, created by Backcare.org.uk
For further information on how Lilliput Health can help add value to your workforce, please call on 01202 725090