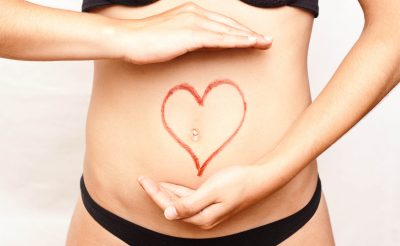 EXPERIENCE RELIEF WITH COLONIC IRRIGATION
Our Colon Hydrotherapist at Lilliput Health is here to help you understand and hopefully help bring relief from conditions stemming from the large intestine.
Many people have pre-conceived ideas about Colonic Irrigation (also known as Colonic Hydrotherapy) and imagine the worst, whereas it is in fact a colonic treatment which leaves you feeling clean, revitalised and well.
Colonic Irrigation was used in UK hospitals until relatively recently when the cost became un-economical in comparison with the strong purgatives used before bowel procedures.
WHAT CAN COLONIC IRRIGATION / COLONIC HYDROTHERAPY TREAT?
Colonic Hydrotherapy can often bring relief to patients suffering from the following conditions:
Atonic (sluggish) colon
Bloating
Candida
Constipation
Cramping pains
Diverticulosis, i.e diverticulitis in remission
Indigestion
Lethargy
Patients suffering from many other conditions have found relief through Colon Hydrotherapy. Some may find short term relief from treatment, some may find longer term relief.
However if you have been diagnosed with a medical condition, we do advise that you consult with either your GP or a medical specialist prior to treatment.
HOW IS COLONIC IRRIGATION PERFORMED?
The first appointment includes taking a case history, explaining the procedure and the treatment itself.
There are no particular preparatory requirements before having colonic irrigation at our Poole clinic, although large meals and lots of fluids are not advised.
All Equipment used is fully disposable, the machine is FDA approved and the therapist will remain with you throughout the treatment and explain the whole process.
In all, the colonic treatment takes about 30-45 minutes on the couch.
Whether you are based in Bournemouth, Poole or other surrounding areas – If you are in any way uncertain as to the potential benefits colonic irrigation can offer, why not contact our colonic hydrotherapist Robyn Powell to thoroughly discuss your situation and determine the best course of action for you.
COLONIC IRRIGATION / COLONIC HYDROTHERAPY, COUPLED WITH OTHER SUITABLE MEASURES, IS ALSO USEFUL DURING:
Cleansing regimes
Fasting
Liver/gall flushes
Weight loss programmes
Lilliput Health is committed to providing the most professional healthcare services to the communities of Bournemouth and Poole – we specialise in physiotherapy, chiropractic and numerous other therapies that will not only bring relief to painful symptoms but also a heightened state of well being and vitality to every individual that we treat.
HOW MUCH DOES THE COLONIC TREATMENT COST?
Please note:
Robyn will be going on Maternity Leave from the 16th November 2023.
Upfront payment is required for all Colonic bookings from the 1st September 2023.