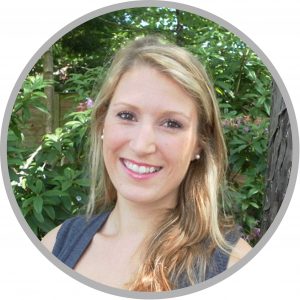 QUALIFICATIONS AND EXPERIENCE:
Robyn qualified with distinction from the nationally renowned Chi Centre in Maidenhead in 2009.  Having run a very busy clinic for over 10 years Robyn has gained vast experience in the use of colon hydrotherapy for a wide range of conditions.
Robyn regularly uses abdominal massage during sessions and as an effective stand alone treatment for patients that are either contra-indicated for colon hydrotherapy or that would just prefer a non-invasive approach to begin with.
Robyn also uses Optibac nutritional supplements to compliment her treatments due to their varied yet specific product lines around gastrointestinal health.
PASSIONS:
When Robyn's not entertaining her young daughter and cockerpoo, she tries to find the time to get to her local Crossfit gym.  However her real passion is the quest for great coffee!
WHY DID ROBYN BECOME A COLON HYDROTHERAPIST?
For several years Robyn suffered from digestive issues.  After exhausting many different treatment modalities, she tried colon hydrotherapy.  Her treatment was extremely successful and corrected her digestive complaints.  From there, she researched who the leading college for the training of colon hydrotherapy and continued her education.
WHERE WOULD WE SEE YOU IN YOUR SPARE TIME…
As said earlier Robyn has a young daughter and a dog, there is no spare time (ha).
Please note:
Robyn will be going on Maternity Leave from the 16th November 2023.
Upfront payment is required for all Colonic bookings from the 1st September 2023.