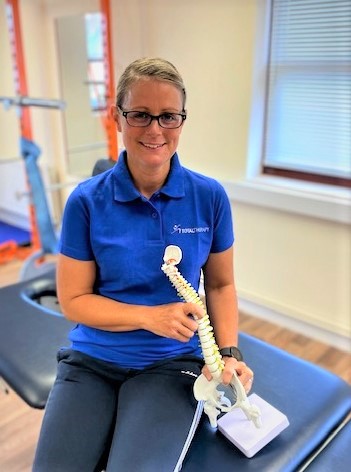 QUALIFICATIONS AND EXPERIENCE:
My name is Emma and I'm a fully qualified evidence based Level 5 Soft Tissue Therapy and Rehabilitation therapist, qualifying  through the prestigious London School of Sports Massage.
I am passionate about helping people deal with often debilitating and tiring pain. Your pain may be from a recent sports injury, chronic and persistent or maybe you're just feeling a bit tight and would like tired muscles eased.
SKILLS:
I am also qualified to use Kinesiology tape which can be very beneficial in giving that extra bit of ongoing release and support. This can also help to reduce healing time as well as help with postural issues.
I also offer IASTM. This is using tools to release soft tissue and adhesions just under your skin. This is similar to the Chinese method of Gua Sha.
There are different modalities I may use for example, massage, cupping, assisted stretching and more.
WHERE WOULD WE FIND EMMA IN HER SPARE TIME?
When I'm not working I can usually be found in the pool or on a horse. I'm also qualified as both an open water and aquatic coach alongside an Equestrian coach and a bit of an expert at injuries caused by both!!