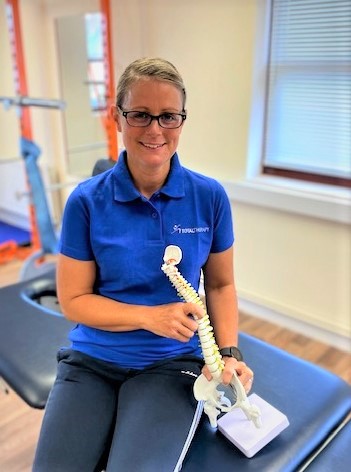 QUALIFICATIONS AND EXPERIENCE:
My name is Emma and I'm a level 4 qualified sports massage therapist.
I can help you with aches and pains as well as injuries and these don't have to be sport related.
Being a swimming and equestrian coach I work a lot with swimmers and riders, helping them get back to fitness.
SKILLS:
I am also qualified to use Kinesiology tape which can be very beneficial in giving that extra bit of ongoing release and support. This can also help to reduce healing time as well as help with postural issues.
I also offer IASTM. This is using tools to release soft tissue and adhesions just under your skin. This is similar to the Chinese method of Gua Sha.
WHERE WOULD WE FIND EMMA IN HER SPARE TIME?
When I'm not massaging I can usually be found on a horse or in a pool……other than being a taxi service for the children of course.