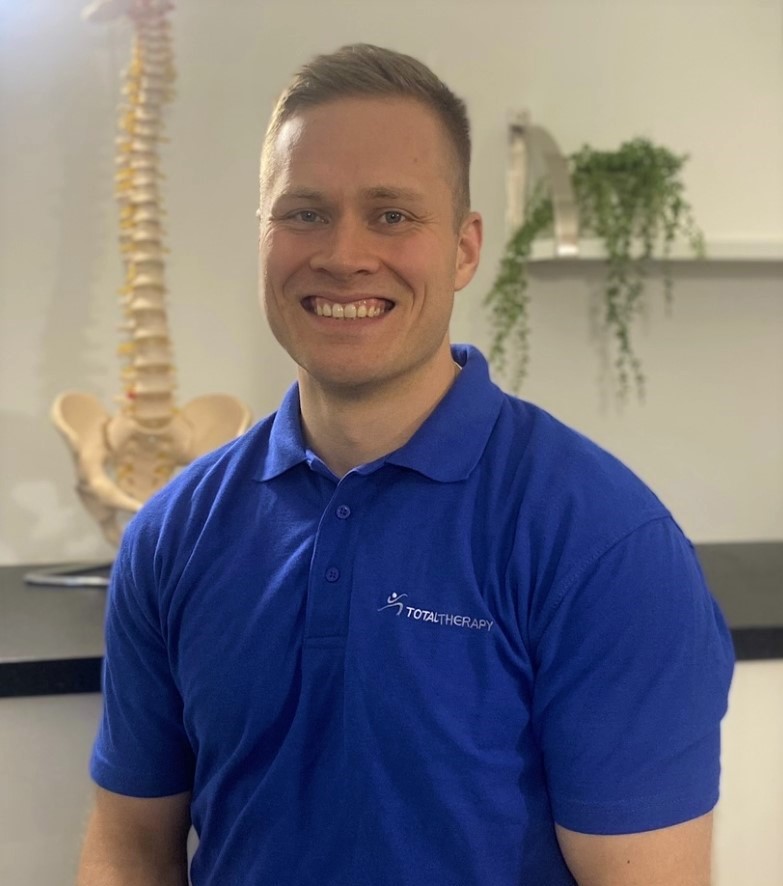 QUALIFICATIONS AND EXPERIENCE:
Joonas Savolainen graduated from AECC in 2019 with 1st class honours. He also has a diploma in Sports Science and has practiced as a Massage Therapist.
Joonas joins Total Therapy after relocating from Telford where he worked within another private health clinic as a successful Chiropractor.
Prior to his arrival in the UK, Joonas had his own practice in Helsinki, Finland.
SKILLS:
Joonas has a passion in treating both amateur and professional athletes to help them improve their athletic performance, and has had the pleasure of working with multiple high level athletes from a variety of sports including weightlifting, football, wrestling, and dancing. In order to get the best results with his patients Joonas prefers to use a combination of chiropractic, soft tissue therapies and therapeutic home exercises.
WHERE WOULD WE FIND JOONAS IN HIS SPARE TIME?
Joonas enjoys being active, spending time outside with his wife and two dogs. He has a long history playing competitive Ice Hockey and Martial Arts.