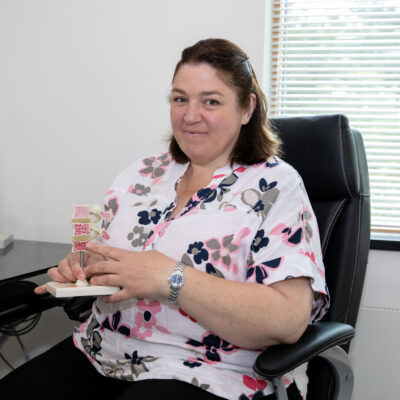 QUALIFICATIONS AND EXPERIENCES
Victoria graduated from the AECC in 2005 and worked in private practice in Yorkshire, eventually owning her own clinics in Scarborough & Whitby. She returned to the south in 2013 and became a clinical lecturer at AECC, with responsibilities for supervising & teaching final year chiropractic students during their clinical internship.
PASSIONS
Victoria has a particularly patient-focused approach and enjoys helping people out of their pain and to return to their normal lives, pain free, using a combination of appropriate chiropractic and soft tissue therapies, including dry needling, with relevant exercises to prevent a relapse.
WHERE WOULD WE FIND YOU IN YOUR SPARE TIME?
As a horse rider herself, she has a particular interest in treating riders and helping them improve their riding performance.