What Is Chiropractic?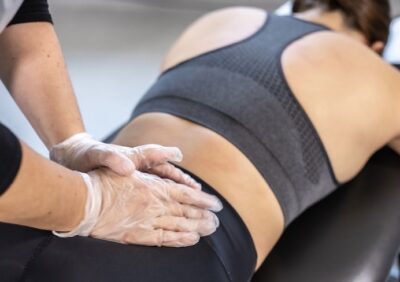 When I meet someone new and they ask me what I do, I'm frequently questioned 'Oh is that feet!?'. I'd like to clarify that Chiropody ( also known as Podiatry) is not the same as chiropractic, but there is a slight cross over!
Podiatrists diagnose and care for problems involving the feet, including but not limited to issues with: the nails, skin, toes, mechanical issues and orthotic prescription (insoles). 
Chiropractors (Chiros), on the other hand, see a wide range of musculoskeletal (joints and muscles) complaints as well as other mechanical disorders. Chiros  are primary health care professionals, meaning that many people attend an appointment with them before going to see their doctors. For this reason chiropractors spend many years at university learning to assess and diagnose a wide range of complaints. Our chiropractors, here at Total Therapy, have all completed a full time 5 year Masters degree in order to graduate.  
We also have to be registered to the General Chiropractic Council (GCC) which is an independent  regulatory body established by parliament. There are many requirements of Chiros to be part of the GCC, one being completing 30 hours every year of Continual Professional Development, this means that our chiropractors are constantly  keeping up to date with the latest medical research and the most effective treatment techniques. 
Chiropractic literally means 'done by hand'. We are trained to assess how the body is working and how best to restore normal function to the problem areas. On your first visit, a chiropractor should do a full neuro-orthopaedic examination – which includes analysis of how well the muscles, joints and nerves are working. We are then able (if appropriate) to deliver treatment as needed. This may include adjustments to the joints (sometimes called manipulations) which are pain free pushes or pulls through a joint to return normal function to the area and reduce the restrictions in the joint movement. These adjustments shouldn't be painful but you can often hear a pop or click during treatment. Some chiropractors will also work on the muscles in the surrounding areas to help relax tension/spasms and allow the body to start to heal itself and return to optimum function. 
What conditions can Chiropractors help with?
Chiropractors can help with many conditions such as: back pain, neck injuries, elbow issues, shoulder problems, headaches/migraines, sports injuries and joint pain (among other complaints). 
We are currently taking New Patient bookings at Lilliput Health so if you would like to attend for a full assessment please call us now on 01202 725090 to take full advantage of our New Patient offer of 20% off your first visit.
If you are still unsure on whether chiropractic is for you, please give one of our friendly reception team a call and we will be able to guide you in the best direction.