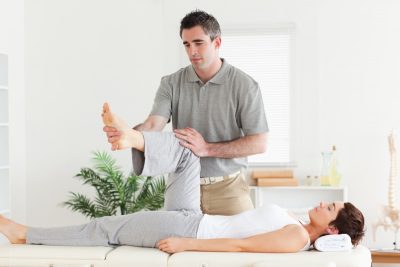 Blog
Sports Massage
Sports Therapy
Muscle Strains and Tears Muscles function to provide movement and are integral to all normal daily activities and sporting pursuits. A muscle attaches directly onto bone via tendons and are able ...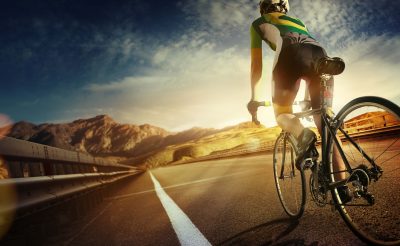 Get your legs moving smoothly with Sports Massage Therapy at Lilliput Health in Poole, Dorset! Research from Chukyo University in Japan demonstrated that a ten-minute massage after a hard workout ...

What are Trigger Points? Muscles can easily develop specific areas within them which are tight, aching or weak. If you feel the muscles around your shoulder blade you will likely feel areas of ...

'Is running, just about running?' Make sure Sports Massage is part of your training programme. Most of us know we need to do strength work and stretch to improve our running, but we should be ...

How can sports and remedial massage help you? Sports and remedial massage is beneficial to people in all walks of life; athletes, occasional sports enthusiasts or even those who spend all day ...

What is posture? Posture can be defined as the position in which we hold our body whilst standing, sitting or lying down. What affects posture? There are many internal and external forces that ...

Triathlons are one of the fastest growing and popular sports in the UK.  However the demand of training and racing three separate disciplines together places large stresses and demand upon the ...

Blog
Sports Massage
Uncategorized
Many of us run for various reasons, be it fitness, enjoyment, or the challenge of completing a Marathon event. Running has many positive benefits in helping with weight loss, fitness and simply ...

Blog
Chiropractic
Physiotherapy
Sports Massage
This article focuses on good back care and includes a comprehensive summary of the differences in approach to low back pain from a sports massage therapist, chiropractor and physiotherapist. ...

How Sports Massage and Deep Tissue Massage Therapy can help? The main focus of a sports massage treatment is to restore the length and quality to the muscles. With regards to the neck, try to ...

Sports massage helps to enhance training performance, speed up recovery time and restore balance to the muscular-skeletal system. Sport puts a lot of stress on the body and can make tissues hard ...

Sports massage is most definitely not just for athletes Athletes are few and far between in Poole and Bournemouth, however the 'weekend warriors' are fairly frequent visitors down at ...

As a Sports Therapist and Sports Massage Therapist, I am often asked whether or not it's best to use heat or ice when managing injuries. It can be quite confusing as it depends on the injury, so ...

Sports massage, foam rollers and stretching can all play a vital part in musculoskeletal health. All three modalities offer multiple benefits. Which one is going to help the most though? This is ...

As a Sports Massage Therapist, I frequently get asked why is it so important to break down scar tissue? Scar tissue often occurs following a trauma to soft tissue structures such as muscles. But ...