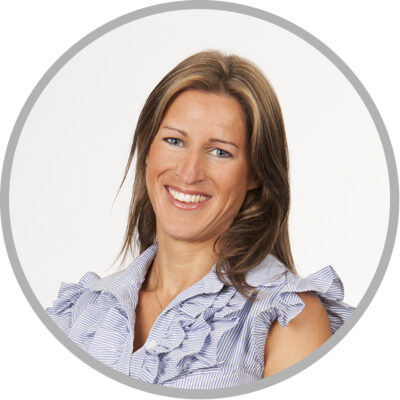 QUALIFICATIONS AND EXPERIENCES:
After 20 years of working in senior roles in the corporate environment (latterly as Group Strategy Director at LV=), Cheryl gained her qualifications in Life Coaching, Clinical Hypnotherapy, Neuro Linguistic Programming (NLP) and Emotional Freedom Technique (EFT). She held leadership roles in marketing, strategy, insight, operations and finance, working with people at all levels, including senior managers, executives and Board members. This experience gave her a real insight into the challenges and successful strategies involved in transformational change, both at a corporate, cultural and individual human level.
Cheryl now combines her extensive experience of coaching individuals in the corporate world with her skills in complementary therapies, to help clients tackle a range of issues in their personal and professional lives, and to support them in developing their mental fitness. Whether clients want to better manage anxiety, overcome fears or phobias, re-discover their purpose in life, address relationship problems or make a shift in their career, Cheryl will put together a tailored programme to help them achieve their goals.
PASSIONS
Cheryl is passionate about physical and mental wellbeing. Her mission is to enable people who feel stuck in some way to step up their mental fitness and get their power back, so that they can lead their happiest, healthiest and most successful life. She combines a range of complementary therapies and practical life coaching techniques to put clients back in control of how they think, feel and act, empowering them to achieve their goals.
WHY DID CHERYL DECIDE TO BECOME A LIFE COACH, HYPNOTHERAPIST AND NLP PRACTITIONER?
During her time working in corporate roles, Cheryl learnt that if you want to live your happiest, healthiest, most successful life, you need to be really clear on where you want to get to, what you want to achieve and the steps you will commit to take to get there. That goes for your career, your work projects and every aspect of your personal life. Without that clarity, you're unlikely to achieve your full potential and be the best that you can be. It sounds obvious, but very few of us actually take the time and make the commitment to map this out. Sometimes we need a little help to make this happen – and Cheryl decided that it was as a life coach, hypnotherapist and NLP practitioner that she can best help people to achieve their potential in life.
WHERE WOULD WE FIND CHERYL IN HER SPARE TIME?
Cheryl is passionate about fitness and the great outdoors, so she will often be found running or mountain biking in the Purbecks, paddleboarding in Poole Harbour or surfing off Bournemouth pier when the conditions are right.
PRICE LIST / TREATMENTS?
I offer a free, no obligation initial telephone consultation lasting 30 minutes. This enables me to understand whether and how I can help you, and also gives you the opportunity to ask any questions you may have.
I charge £85 per hour for one-off life coaching, hypnotherapy, NLP, EFT and career coaching sessions, with a discount when 4 or more sessions are booked up front. Most clients benefit from having 6 to 10 sessions, or an intensive half day breakthrough session, to really get to grips with the issues they're facing. I tailor my approach to your personal needs and circumstances.
My most popular treatments are:
1 hour Discovery session – £85
1 hour of life coaching, hypnotherapy or NLP – £85
Mindset breakthrough session: Intensive 3.5 hour face to face session including hypnotherapy, NLP and life coaching. £297. This is for you if you want to tackle a specific problem and drive a rapid shift in your mindset, such as:

overcoming a fear or phobia (eg fear of flying, performance nerves or fear of presenting)
breaking a bad habit (eg comfort eating or smoking)
reducing anxiety and gaining more control over how you feel about a particular issue (eg social anxiety or anxiety about a particular relationship)