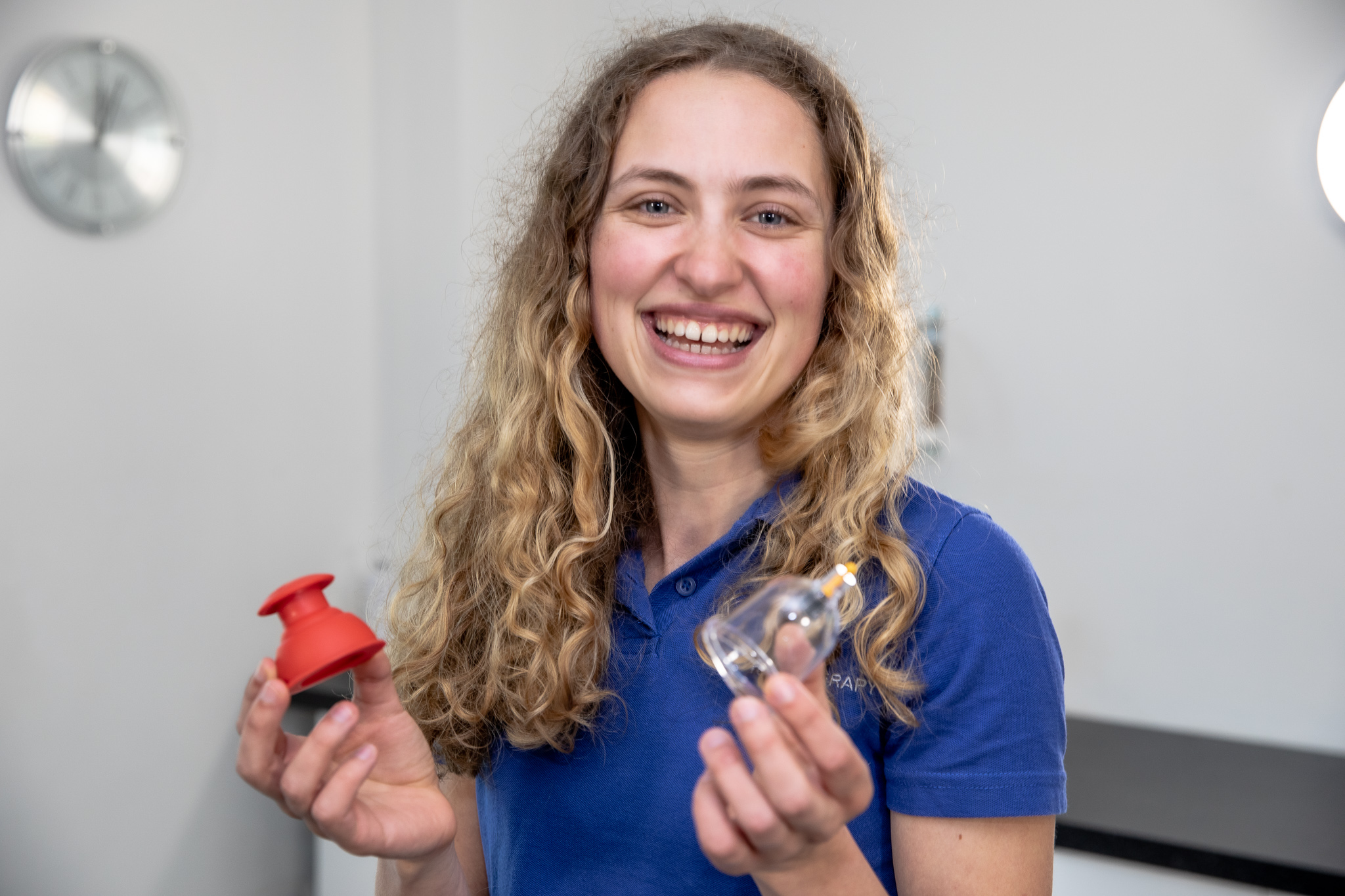 QUALIFICATIONS AND EXPERIENCE:
Ella is a Sports Massage Therapist with two years of experience as a registered massage therapist in Canada. She began her career with a four year bachelor's degree in Kinesiology and went on to complete a 2,200 hour diploma in Massage Therapy. Her experience includes working in a multi-disciplinary clinic, in a women's hospital and private massage therapy clinics. She has been given the opportunity to work with athletes, post-surgical patients, spinal cord injuries and adults with developmental disabilities.
PASSIONS:
Ella believes in the restorative and preventative functions of massage. She is passionate about tailoring her treatments to the unique experiences and goals of each client. It's of the utmost importance to Ella to have her clients walk away from their session with a greater knowledge of their own bodies in order for the rehabilitation process to continue in their everyday lives.
WHY DID ELLA BECOME A SPORTS MASSAGE THERAPIST?
As Ella completed her degree in kinesiology, her passion for learning about the human body and the importance of exercise grew. After spending time working in a multi-disciplinary environment, she was exposed to a wide range of therapies and realized her passion for soft tissue therapy as well as incorporating that with exercise prescription. She has found that massage therapy has given her a way to provide holistic treatments by working in the realms of both exercise and manual therapy.
WHERE WOULD WE FIND ELLA IN HER SPARE TIME?
During her spare time, Ella enjoys hiking, travelling and painting. She loves the outdoors and is always looking for new places to explore.